Pas de miracle à attendre dans la maladie d'Alzheimer !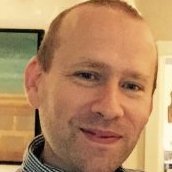 Et bien non... le miracle n'aura pas lieu, le Dimebon ne sera pas le traitement magique tant attendu dans la maladie d'Alzheimer, la nouvelle est tombée il y a quelques jours maintenant !
Ceux qui lisent ce que je raconte sur ce portail se souviennent peut être d'un point de départ sur les liens qui unissent la science et les journalistes (Liaisons dangereuses ?). A la suite de cet article, j'avais mis en ligne deux billets dans le blog : Lorsque Disney nous parle de la maladie d'Alzheimer puis Démonstration numéro 2 sur la science et le journalisme.
Le New York Times (plus sérieux qu'ABC News ?) a laché la nouvelle dans un article intitulé : Hopes for Alzheimer's Drug Are Dashed.
Pour rappel le dimebolin hydrochlaride est un antihistaminique russe, autorisé depuis 1983, qui possède de multiples propriétés chimiques. Son utilisation comme médicament anti-Alzheimer a fait l'objet d'une publication dans la très sérieuse revue britannique The Lancet (http://www.ncbi.nlm.nih.gov/pubmed/18640457) sous la signature de Rachelle Doody et ses collègues du Baylor College of Medicine de Houston (Etats-Unis).
Les auteurs rapportaient alors avoir testé le dimebon sur 183 patients russes atteints d'une forme précoce à moyenne de la maladie d'Alzheimer : 89 avaient reçu du Dimebon pendant douze mois (20 mg trois fois par jour), 94 un placebo. A l'époque, les résultats avaient été jugés très prometteurs : dans le groupe traité, la courbe de la progression des symptômes s'était infléchie...
Pfizer a dû publier sur son site (référence ici) l'information : les résultats de deux études de phase 3 sont sans appel : le Dimebon n'a montré aucun effet sur le déclin cognitif ou les problèmes comportementaux associés après 6 mois de traitement chez des patients Alzheimer.
"Les résultats de l'étude sont inattendus, et nous sommes déçus pour la communauté d'Alzheimer", a commenté David Hung, le directeur général du laboratoire Medivation, qui travaille avec Pfizer sur ce projet.
Le fait que la précédente étude a été réalisée en Russie, dans des conditions pour le moins mystérieuses, n'avait pas bouleversé beaucoup de chercheurs malheureusement...
Avant la publication de la nouvelle, Medivation était cotée en bourse pour la modique somme de 1.3 milliard de dollars alors qu'elle n'avait encore commercialisé aucun produit ! Après l'annonce, les actions de la société ont perdu 2/3 de leur valeur. Pfizer, qui était le principal actionnaire de Medivation, a perdu 1.6% de la valeur de son action pour sa part.
Les deux sociétés vont tout de même poursuivre les recherches sur le Dimebon en l'associant à d'autres molécules.
Référence : http://www.nytimes.com/2010/03/04/business/04drug.html